Society Facebook Competition Continues
Provide the most social media content for the Society Facebook page, and win prizes!
It's not too late to enter and win the WVSCPA Facebook Competition! 
Not only do you win prizes by submitting social media content, but you help us at the Society boost our online presence!
See all competition details below for members and student members. You may email your submissions to Whitney Cherry at whitney@wvscpa.org. Good luck!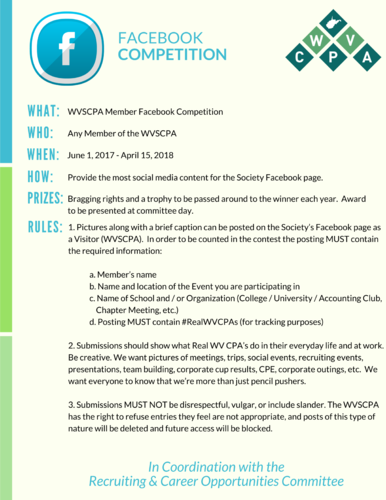 __________________________________________________________