Scholarships
Student scholarships are offered by the AICPA and several of the WVSCPA chapters
Accounting Education Foundation Scholarships

The Accounting Education Foundation Scholarship awards scholarships on the basis of a comprehensive process. Areas that are reviewed by the committee include, but are not limited to the following: Academic Accomplishments, Community Service, References and Personal Essay. The Accounting Education Foundation pays scholarship funds directly to the recipients. Scholarships are awarded annually in the amount of $1,000. The 2023 AEF Scholarship application deadline is Friday, March 17, 2023.
Click Here to download an AEF Scholarship application
AICPA Scholarships

The AICPA is pleased to offer several academic scholarships for students interested in accounting and business:  http://www.aicpa.org/becomeacpa/scholarships/pages/default.aspx
AICPA/Accountemps Student Scholarship - a joint program with Accountemps, awarding five $2,500 scholarships to students pursuing a degree in accounting, finance or information systems.
John L. Carey Scholarship - $5,000 scholarships for a minimum of 10 liberal arts or other non-business related degree holders preparing to enter a graduate accounting program.
AICPA Scholarship for Minority Accounting Students - financial awards of up to $5,000 for undergraduate and graduate minority accounting students.
AICPA Fellowship for Minority Doctoral Students - up to $12,000 for nearly 20 full-time minority doctoral students to increase the number of accounting educators who are also CPAs.
Questions? Contact the AICPA Academic & Career Development Team at educat@aicpa.org or (919) 402-4014.
In addition, the AICPA's new education section of ThisWaytoCPA.com is live and hosts all the resources college students need to find out about and apply for accounting scholarships. Students can find AICPA scholarship recipient profiles; articles and tips on applying for scholarships; plus search colleges and scholarships around the country. For more information about accounting scholarships, visit ThisWaytoCPA.com/education.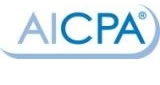 Accountemps is proud to partner with the American Institute of Certified Public Accountants (
www.aicpa.org
) to provide $2,500 scholarships to five (5) outstanding students pursuing an undergraduate or graduate-level degree in an "accounting-related" major.
The scholarships will be awarded based on outstanding academic achievement, leadership activities and future career interests. To be eligible, you must be all of the following:
An AICPA student affiliate member
A student who maintains an overall and major GPA of at least 3.0
Planning to pursue a CPA licensure
A student who has satisfactorily completed at least 30 semester hours (or equivalent), including at least six (6) semester hours in accounting
Enrolled as a full-time undergraduate or master's level student at an accredited college or university in the United States
Charleston Chapter Scholarship Fund
A $1,000 scholarship, which has been created by the Charleston Chapter of the West Virginia Society of Certified Public Accountants and administered by The Greater Kanawha Valley Foundation, is awarded annually.  Graduating seniors in Kanawha and Putnam County who have declared their field of study as accounting are eligible to apply.  The scholarship is not based on financial need, is renewable, and is applicable for any college.  For information and application, go to www.tgkvf.org and click the scholarship tab.  Applications are received from October 15 through January 15 of each year.
Charleston Chapter of CPA's Accounting Scholarship Fund Frequently asked questions...
Members should check with their local Chapter regarding scholarships as some of the other Chapters award scholarships from time to time.