« Back to Educational and Career Resources
Room Zoom: The CPA SourceDisc (TM)
Multimedia CD-ROM intended to attract college accounting/business majors and other high-potential students to CPA careers.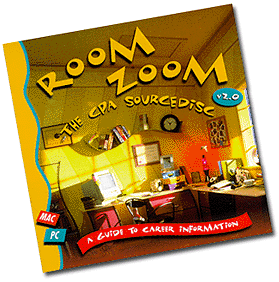 Room Zoom: The CPA SourceDiscTM
The information in Room Zoom is presented in an interactive format so that students can explore everything from the education requirements to become a CPA in their state to what it takes to land that first job in accounting. By incorporating video, interactive simulation games, stereo sound, high-tech graphics, and text, the CD-ROM will not only inform, but will also entertain.  Room Zoom is suitable for younger audiences, including grade school levels. 

For more information, contact us at (304) 342-5461.